Tree Planting with ECOSLO
Tree Planting with ECOSLO
Date & Time:
Saturday, April 8, 2023
9:00 AM - 12:00 PM
Volunteers:
2 have signed up & 0 openings remain.
Project Leaders:
Allie Wright
Description: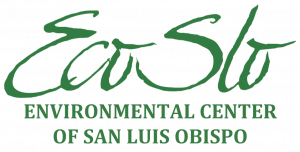 Plant eight new trees with ECOSLO! ECOSLO is working with SLO County Parks to plant 8 15-gallon trees at El Chorro Campground in San Luis Obispo.
We are looking for some strong volunteers who can help us to put these trees into the ground and get them established. All volunteers must be 18 or older and ECOSLO is also asking that you register on their site as well, so please sign up here at Love SLO and on their site by using the link below.

ECOSLO Sign Up: https://www.signupgenius.com/go/10c094ca4a722a0fbc25-2023#/
__________________________________________
Love SLO (March 11th) begins at 8:00am in the Mission Plaza. Festivities (free food, fun, etc.) begin at 8:00am and the Rally will begin around 8:30am. You will meet here before going to your project location. When you arrive, you'll want to find your project sign and meet your project leader. After the Rally, you will meet at your project sign and hear important instructions from your project leader before going to your project location.
Thank You, This Project is Full
Rally Location: